Hi there! I hope everyone is having a great week! We had a fine day today (not a common occurrence in Auckland in winter) and I was hoping to get lots of washing done, however my washing machine fizzled out on the second load... doh. Thankfully my amazing husband fixed it this evening when he came home from work... something to do with the drain pump I think. I'm so relieved... the poor machine lives to wash another day! I bet it just can't wait to wash the load of dirty nappies I have waiting for it!
Anyway, enough of my domestic lows and highs... I have another card to share today that I made for the current challenge at
Little Miss Muffet Stamps
which is
Anything Goes
. I used
Summer Monkey
for my card today which is an oldie but a goodie from Barbara. On a side note, have you seen how many amazing stamps there are in the LMM store now? I was blown away when I had a look just now. Admittedly it has been a while since I looked, but there are just so many to choose from!
Here's my card: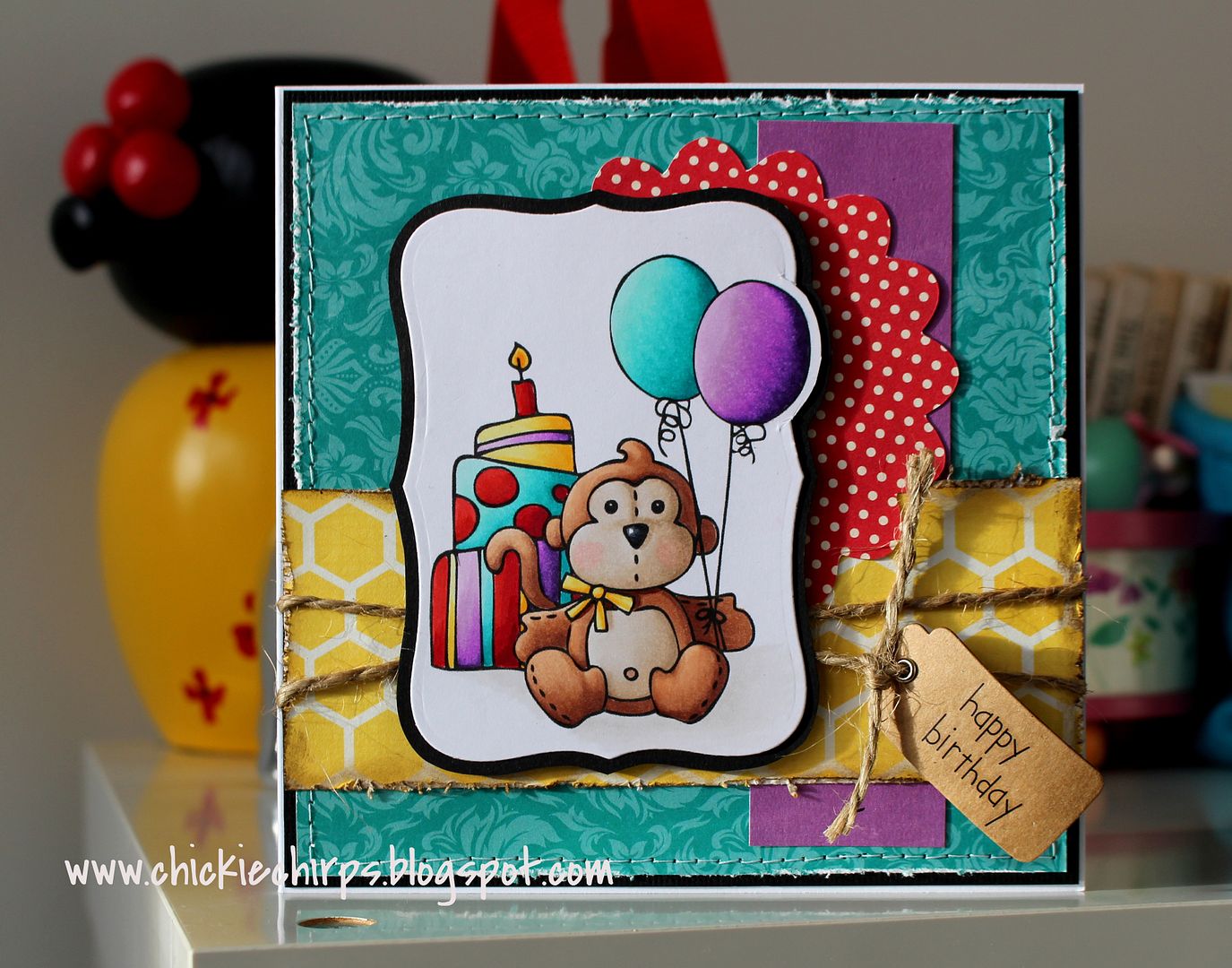 Anyway, off to bed early for me... I feel so exhausted lately! It could be because our little miss has suddenly started waking up really early, or it could be my pregnancy rhinitis keeping me awake at night or it could just be that general difficulty sleeping while pregnant thing... who knows?! Hopefully a few early nights will cure it though.
Ciao!
Arabella